On your Vacations
GRAND MASTERS PALACE

Walking at the (Hippoton) Knights street at the top and to the right is the Grand Master's Palace which also serves as the Byzantine Museum. Opposite the palace amongst the ruins from different historical periods, one can determine the ruins of the Catholic Church of St. John. Palace was built below the Acropolis of Ancient Rhodes where originally the Temple of the Sun God stood. In the same place, in the 7th century, there was also a Byzantine Palace, and then in the 14th century the Knights of St John built the palace as the residence of the Grand Master as an administrative center. It was destroyed in 1856 by a large explosion of gunpowder that was hidden in the basement of the of St John Church.
.
The Grand Masters Palace was then rebuilt according to the original drawings by the Italians in 1940. In 1988 it hosted the summit of the EEC.
Discover Rhodes on Bicycle
RENT YOUR BICYCLER AND VISIT

the medieval moat. It is a pleasant cycling under bridges next to medieval towers, bastions, in the center of town and away from the hustle.
It is a living monument literally, full of monuments and history.
Admission is free to the public daily, 24 hours a day, using the Akantias Gate (next to Athineon Hotel) and exit at Mandraki port, opposite the main taxi rank.
Enjoy your day !!!
Aegean Cuisine
The Aegean Cuisine initiative was launched with the aim of exploiting the particularly wealthy Aegean oenogastronomy aimed at promoting local products and wines as well as to promote thematic tourism to the island. It is a network of member businesses offering visitors the Aegean experience.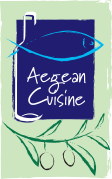 Athineon hotel is a Aegean Cuisine member since 2015. The gastronomic creations of our executive chef Nickos Kalligeris are unique and highly recommended from our guest.

ESCAPE ROOMS
The most advanced live, interactive escape game came to RHODES. It is addressed to groups of players who are seduced by the scent of mystery and adventure. The aim of the game is to find your way escape through the different themed rooms offering solving puzzles and finding hidden items such as keys, objects and codes. The UNLOCK provoking the mind and skills of players offer a new way of entertainment away from everyday life as well as a unique teamwork experience. Thus do not think twice…DARE TO PLAY !!! call +30 22410 22888